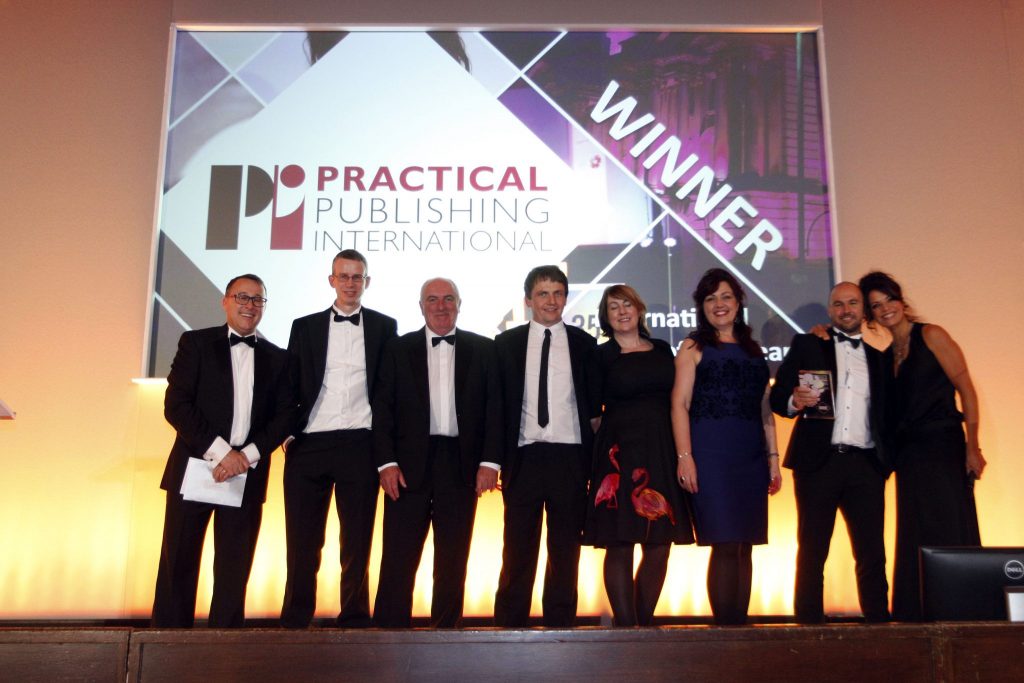 We're delighted to announce that Practical Publishing was last night awarded the prize for International Business of the Year in the Stockport Business Awards 2018.
Managing Director Danny Bowler accepted the award from TV presenter Jenny Powell during a ceremony at Stockport Town Hall.
Practical Publishing's craft magazines are exported to dozens of international markets, and its CraftStash and MoreMags ecommerce sites supply craft products and magazines to craft hobbyists across the globe.